Locksmith Glen Ellyn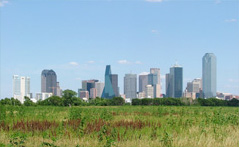 Commercial Locksmith Glen Ellyn
Your business is you're your survival and we the locksmiths at Glenellyn are the ones who understand this perfectly. We know what your business means to you and that is why take great care in providing you with a range of security services for any kind of commercial needs.
How often have you left your office wondering whether your door lock is strong enough and that it would hold up in case of a break-in or whether the safe lock can withstand any kind of breach till you reach it? The answer would definitely be; often. And this feeling is accentuated, especially with an extended period of absence from work. This is the reason we, the locksmiths at Glenellyn of Illinois give you valued and quality advice on how best you can keep the house security upgraded and perfect.
Our professional expertise and experience brings you commercial locksmith services that are among the best in the industry, whether it is for business, commercial and industrial purposes. We use some of the most reliable brands of lock hardware to do the job and do it well.
The Locksmiths at Glenellyn offer prompt service in response to just a call from any part of the Glenellyn area. And in emergencies, we are the first to be at your door to handle any eventuality. We come in fully equipped Vehicles, and have the latest machinery and tools at our disposal to handle any locksmith needs, whether simple ones or even complex issues.
With commercial locksmith services being our speciality, whatever the work, we ensure that it is taken care of quickly and efficiently.
Our Commercial Locksmith services include the following:
Garage Door Security
Garage Door Lock Replacement
Providing smart keys and magnetic locks for businesses
Emergency lock-out services
Biometric Fingerprint Access Systems
Keypad Locks
Panic bar installation
Business Door Unlocking
Commercial Lock Rekeying
Commercial Lock Picking
Key Duplication
Keyless Entry Systems
Safe Locks Installed/ Repaired/Opened/Combinations Changed